Yingxuan loader yx656h plus 50 series
| | |
| --- | --- |
| model | Yingxuan 50 series loader yx656h plus |
| Capacity | 2.4~4.5m3 |
| Total amount of complete machine | 17330KG |
Wechat mall
Product introduction: enhanced working device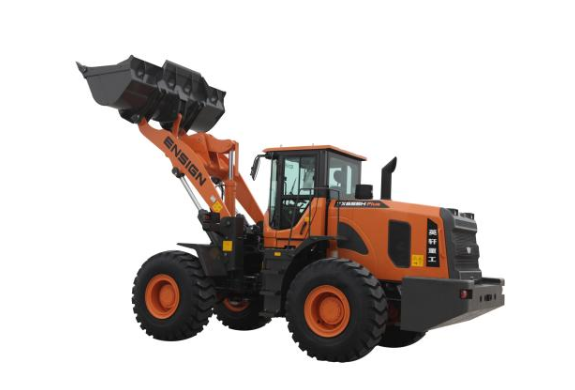 Bucket capacity (M 3)

2.4~4.5

machine overall size

(long* Width * height) (mm)

8125*3024*3480

Rated load (kg)

five thousand

Maximum traction force (KN )

one hundred and sixty

Engine power( kW )

one hundred and sixty-two

Operating weight (kg)

seventeen thousand three hundred and thirty

Maximum digging force (KN )

one hundred and seventy

Wheelbase (mm )

three thousand three hundred and ten

Unloading height (mm )

three thousand one hundred and nineteen

Trinomial sum (s) )

≤ ten point two

Engine model

Weichai WP10G220E343

Transmission type

Power shift planetary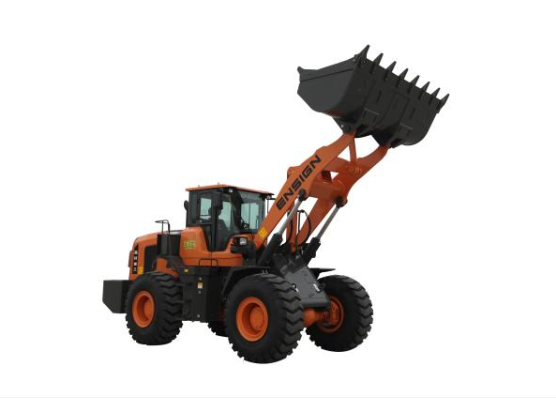 Yingxuan loader Eight promotions
engine: By reasonably matching the torque converter and gearbox, the electronically controlled national III emission engine can improve the power performance while working in the low fuel consumption area of the diesel engine under common working conditions, which can save energy and reduce noise, and has good economy.
cab: It adopts high-strength, integral frame structure, large cambered glass, spacious and bright, wide field of vision, adopts sound insulation and heat insulation measures, low noise and low shock, providing a spacious, comfortable, safe and reliable operating environment for the driver. The cab adopts isolation design, the floor is added with reinforcing ribs, and the cab and seat use shock absorbers, so the overall damping performance is good.
Hood: The overall rear turning hood can be opened at an angle of 70 ° and all the maintenance points leak out. The rear air window can be opened to facilitate the maintenance and repair of the radiator.
Structural parts: By collecting the experimental data of various bad working conditions, using the dynamic matching software and combining with the stress analysis of the computer, the power performance of the whole machine is ensured to be superior and reliable, so as to achieve the purpose of deriving from the benchmark, refining the improvement and exceeding the target.
Brake system: The respirator of the afterburner pump is added and introduced into the cab to eliminate the dust entering the booster pump and greatly reduce the failure rate.
Hydraulic system: The control mechanism is changed from open structure to box structure, which can prevent dust and noise and improve comfort.
Electrical system: The step-by-step combination instrument based on CAN bus can effectively match the functional requirements of the electronically controlled engine and has high human-computer interaction.
Drive system: Gearbox and transmission shaft connection, easy to loose parts of the new anti loose gasket, ordinary bolts + The lock washer scheme can effectively prevent the bolt from loosening